After working for over ten years with world leading arts organisations and publishers such as Phaidon, ICA (London), the Barbican, Sarah Boris set up her design studio in March 2015. Clients include The Photographers' Gallery, Tate, Christie's, Thames & Hudson, Laurence King to name a few. Projects include art direction, visual identities, books, magazines, exhibition graphics, signage and websites. Notable projects include the redesign of the ICA's visual identity and the design of JR's first monograph published by Phaidon. Her work has been acquired by the Stedelijk Museum, Amsterdam and exhibited at the Design Museum in London. She was judge foreman for D&AD professional awards and has spoken and exhibited her work internationally.
Twitter: @sarahboris_LDN
With Bruno Maag at the helm, Dalton Maag is an international team of 40 type designers, font developers, creative directors, software engineers and support staff, spanning 20 nationalities and speaking 12 languages. With an agile team structure and workflow, they can reliably handle custom font projects that are both sizeable and complex, in collaboration with global brands and against tight deadlines. You might have come across their work for Rio 2016, Google, Amazon, Intel, and Nokia. But you might not know that they work with clients large and small, local and global, on a range of type-related services including logo refinements, font modifications, as well as small, medium, and large bespoke custom fonts.
Twitter: @DaltonMaag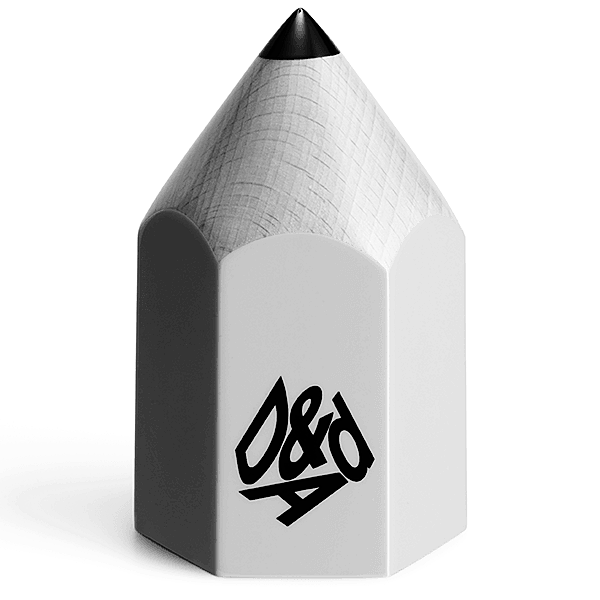 In 1962 a group of designers and art directors came together to celebrate creative communication and raise standards within their industry. Amongst the group were David Bailey, Terence Donovan and Alan Fletcher. Calling themselves British Design & Art Direction, the following year they organised their first Awards event. And they were picky. From 2,500 entries they selected just 16 pieces of work to receive the soon-to-be coveted Yellow Pencil; the first of its kind. Today, British Design & Art Direction has grown mightily, but slimmed down its name. Now D&AD, its members represent the creative, design and advertising communities, not just in Britain, but worldwide. And it's much more than just awards. Members join a vibrant global community…programmes such as New Blood inspire the next generation of creative talent and stimulating the creative industry to work towards a fairer more sustainable future.
Twitter: @DandADNewBlood